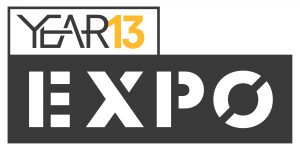 **If you're a student and wish to attend the Digital Careers Expo, please click here**
Year13 and YouthSense are hosting Australia's first Digital Careers Expo during National Careers Week, May 18-22. Our mission is to help youth navigate this transitional period from high school and make better decisions about their future.
Without a doubt recent events have resulted in a lot of anxiety, particularly for young Australians. We have seen an influx of students and parents reach out to us as their plans for gap years, travel, exams, employment, new apprenticeships, university and further education are thrown into uncertainty.
To help ease these feelings we are launching Year13's Digital Careers Expo to be held during National Careers Week, May 18 to 22. Since 2018 we have been building our post-school marketplace and are now in a position to bring together all students, educators and industries for this event, including organisations who have been adversely affected by the current situation.
The online event will bring together tens of thousands of high school students, graduates and parents from across the country to engage directly with education, employment and travel providers. Attendees will be able to take in the entire scope of opportunities available after school from the safety of home.
A week-long comprehensive webinar series with experts and influencers will delve into topics such as resilience, mental health, how-to guides, insights into careers and much more. Downloadable course guides, live chats, digital profiles, appointment settings and enquiries will all be part of Year13's Digital Careers Expo.
To those that have been directly impacted by the cancellations of your events, especially any career fairs or related initiative: please get in touch as we would like to partner with you and help support you through this time. Likewise, all schools interested in having their students attend as well as education providers and organisations interested in taking part should get in contact.
Enter your details for more information and we will be in contact with you to discuss how you or your organisation can get involved.