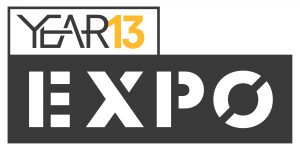 As we step into the 2020s amidst a radically reshaping world, the Year13 Future of Work Expo will arm young Australians today with the insights needed to thrive in the Australian workforce of tomorrow. Taking place between August 25 – 27 during National Skills Week, this online event will be an opportunity for youth around the country to gain a behind-the-scenes understanding of their future lifestyle as a worker and entrepreneur.
It builds off the success of Year13's Digital Careers Expo in May which saw over 93,000 attendees explore their post-school options. Throughout the course of the week we also witnessed 5,585 webinar attendees, 552 schools in attendance and 467,100 page views across the site.
The upcoming Future of Work Expo will promote connectivity between employment, higher education and vocational education and training with a focus on the underlying demand for skills in our workforce. Over these three days we will bring together tens of thousands of high school students, graduates and parents across the country to engage directly with education, employment and travel experience providers.
Alongside live chats and digital exhibitor booths, the Year13 Expo will also host webinars with industry experts, innovative thought leaders and companies leading the charge into the new world of work.
If you're interested in being involved,
please reach out to us
by filling out the form on this page. We're always looking to partner with more organisations who have valuable offerings for youth as they embark on their post-school journey.