YouTube killed the TV star. And with Gen Z it seems to be killing television as a whole.
If you cast your mind back to pre Web 2.0, becoming a teen star used to require a mix of talent, luck and an overzealous stage mother. Today you still need talent and some luck, but thanks to YouTube young people like 20-year-old Sydneysider Ella Victoria are finding fame all by themselves – no overbearing parents pushing their dreams onto their children in sight.
The YouTuber from Sydney's south already has over ten million hits on her YouTube channel. Her 170,000 subscribers tune into watch her vlog about her life from fashion and makeup to taste-testing exotic American candy and Asian ice creams.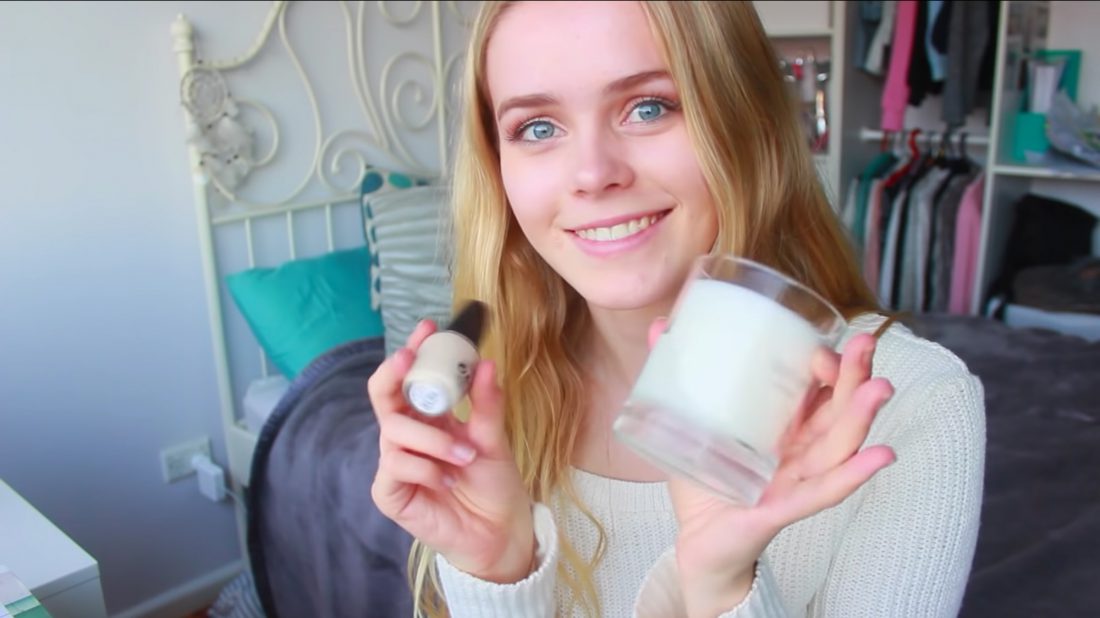 via
Ella Victoria
Ella is in other words "internet famous". But for Gen Z and their favourite YouTube influencers that just simply means famous. Just because you haven't heard of them doesn't change that. The internet however has brought its own style of fame. A fame which can be even more influential with Gen Z than traditional celebrities. It's Fame 2.0.
Year13's YouthSense research surveying over 1000 15 to 24-year-olds found 90% use YouTube regularly, beating out the likes of Netflix and Spotify to be the most popular streaming service for young Australians. 52% also said they stream video content for more than an hour each day, compared to just 16% who said they watch more than an hour of television daily. In fact, 54% of our Gen Z respondents only watch television once a week or less.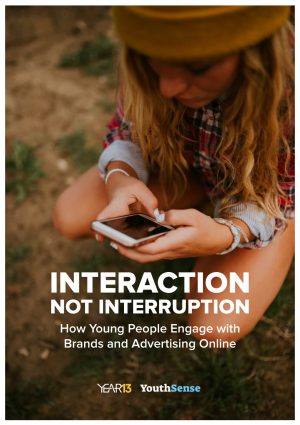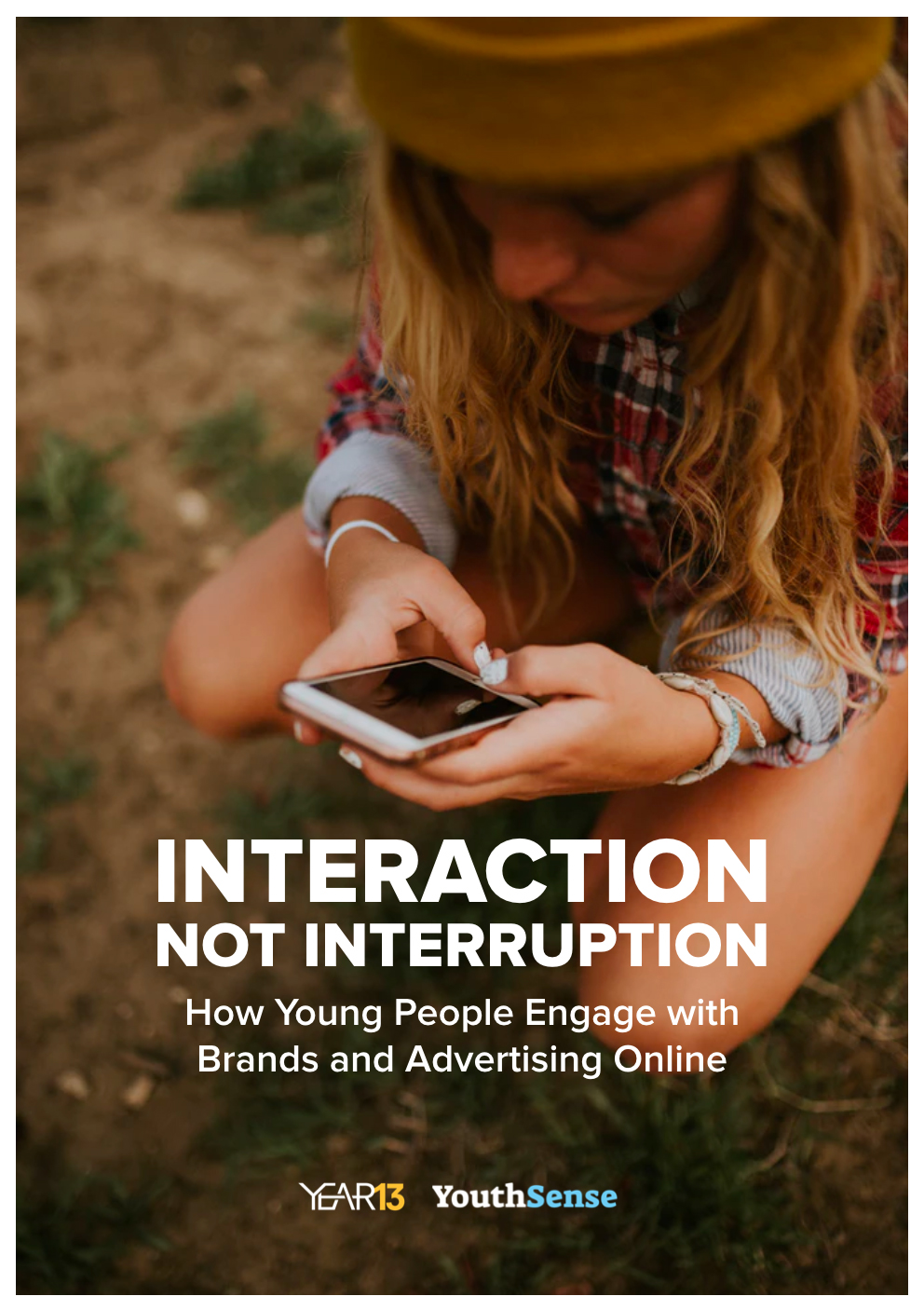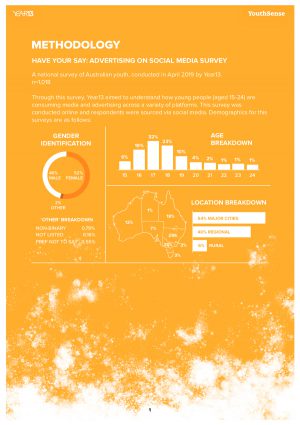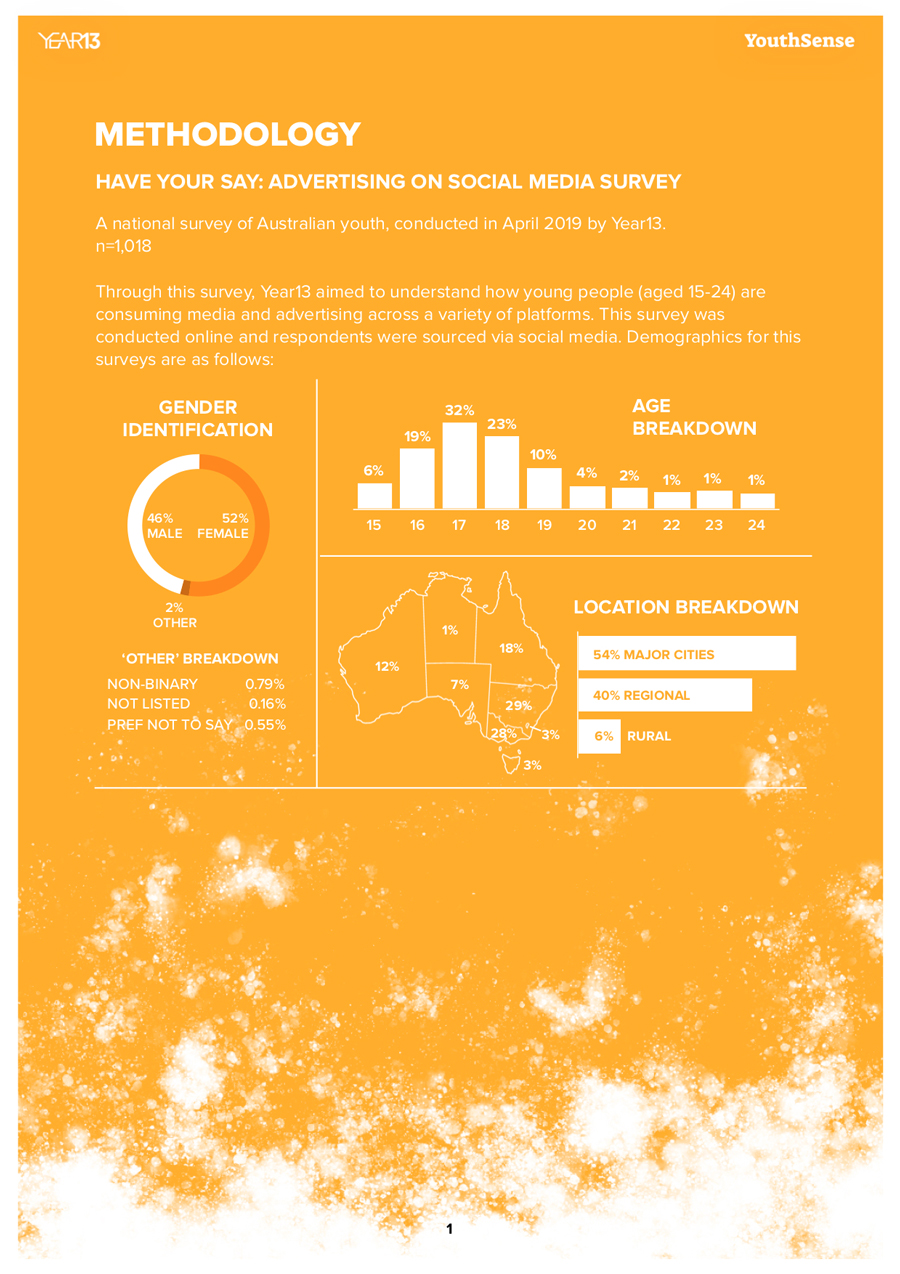 They're part of a host of exclusive YouthSense findings into the way young people consume media and advertising which can be found in our free report Interaction Not Interruption: How Young People Engage with Brands and Advertising Online.
Generation YouTube
Ella is very much a product of the YouTube generation. In 2014 the then high schooler saved up for a DSLR camera and nervously put her first video online for the world to see. Planning, producing, filming, editing, uploading – it's a one-person show.
"I decided to pursue a career as a YouTuber because it allows me to express my creativity and share it with the world," she told us.
"I also love the fact that I am able to influence people in a positive way and hopefully inspire them to chase their own goals and dreams."
Such ambitions would have just last decade only been possible with the 'lights, camera, action' of a big studio. But Ella, who now also hosts shows on Disney Channel Australia's YouTube channel, counts consistent uploads and listening to her subscribers' feedback for video ideas as what's led her up the stairway to success.
It's this two-way relationship where fans and their idols "like and comment back" which has set the YouTube stars of today apart from the TV stars of yesteryear. Accessibility leads to relatability which leads to likability, and in the end, a growing devoted audience. No TV Hits posters and publicists needed.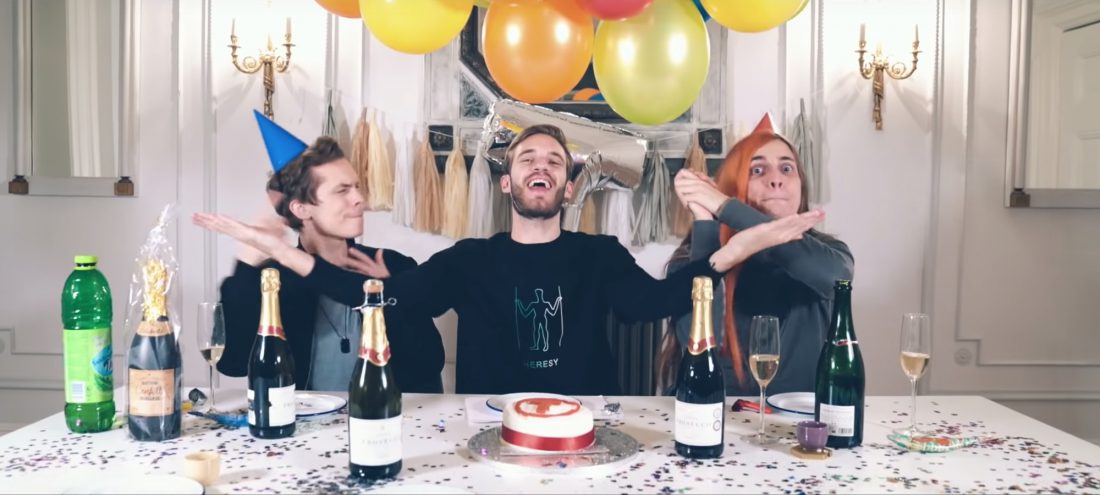 PewDiePie is the ultimate example of this – a YouTube influencer who became YouTube's first true megastar. From humble beginnings streaming himself gaming, coupled with his X-factor to standout from the crowd, he followed the essential rules of consistent uploads and audience interaction. The Swede now has over 95 million subscribers and reportedly rakes in over a million bucks a month. He's not relying on other writers, producers and studios to give him work. He's making it all happen.
Why Gen Zs love YouTube
With Gen Zs watching less TV, listening to less radio, hardly reading newspapers or magazines and using ad blockers on websites (see the total in depth breakdowns here), brands increasingly have a tougher job to reach them in a meaningful way. But as traditional media fades in importance in young people's lives, new forms of media like streaming are coming to the party.
And so YouTube has become one of the best places for youth marketing… If done right.
Across the world 1.9 billion people use YouTube each month. Five billion videos are watched daily with an average viewing session clocking in at 40 minutes. Since it was created in 2005 50 million people have shared content. While many just share something casually, others like Ella take it more seriously. Behind YouTube's popularity with teens and twenty-somethings has been its army of YouTube influencers just like her.
A 16-year-old from Queensland responding to our survey said he thought brands which go against traditional forms of advertising were far better at youth marketing than those who didn't.
"Brands who sponsor YouTube videos and their creators earn more of my trust than brands who spam me with emails or put long running ads at the start of a YouTube video," he said.
According to Google young people "are breaking conventional consumer rules. They're just as likely to seek style tips from a fashion vlogger as they are from a traditional celebrity. Recognising this shift, smart brands have partnered with YouTube Creators to build powerful marketing campaigns."
---
Checkout more stories about Gen Z's media habits:
Grab yourself a free copy of our Gen Z insights reports
---
YouTube influencers have mastered the art of shooting regular videos which their audiences love. While they start out as entertainers, many also become clever marketers.
Google's research has revealed 70% of teenage YouTube subscribers relate to YouTube influencers more than traditional celebrities. Four in ten also said their favourite influencers understand them better than their friends. 70% of YouTube subscribers said YouTube influencers change and shape culture. Another six in ten said they'd follow advice on what to buy from their favourite YouTube influencer before their favourite TV or movie personality.
Interaction not interruption
The upshot of all this – YouTube influencers are in a great position to market to young people.
A 22-year-old from Tasmania in our survey told us this was the case.
"YouTubers sharing their own experience and opinions on a product seems to be one of the most effective ways to market and advertise! At least with the people I've spoken to," she said.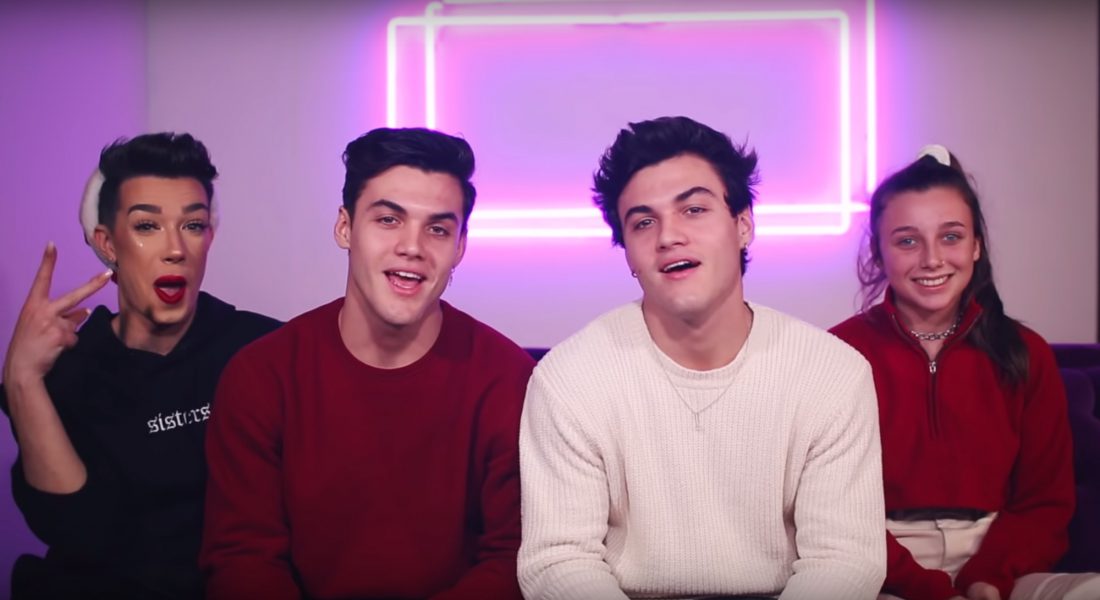 A 17-year-old from NSW told us sponsoring specific YouTube influencers worked a lot better than having ads at the start of a video.
"It really shows a connection to the content and also builds trust in the advertiser," he said.
Worse than ads at the start of a video according to a 21-year-old from NSW were ads which abruptly appeared during her YouTube sessions.
"Interrupting a video for ads is frustrating and makes me less inclined to trust a brand or feel favourably towards it," she said.
FunForLouis' fans were divided over this promotion as it felt like a clear advertisement
But while YouTube influencers are a natural way to get around ads, as our research found it's not enough for them to simply say "hey buy this or that!" It has to seem organic and real.
A 19-year-old from NSW told us she preferred advertising which was integrated with YouTube influencers lives.
"For example, a YouTuber who is doing a 'what I eat in a day' video talking about a gluten free brand that has sponsored them, because they actually use it and it's actually made a difference to their lives," she said.
"It's much more appealing than someone who reads a script talking about a brand in the first 30 seconds of their video. I almost always click away from those videos because it makes me feel like the brand has offered them a lot of money to say exactly what they want them to say, and it makes me feel like I'm watching TV. It feels so commercial and fake."
This promotional video was more successful as it felt more natural
A 17-year-old from Victoria said he thought promotions through YouTube influencers felt more genuine.
"Because the creators can decide whether or not the product is alright for usage and whether or not their audience feels it is worthy of being advertised," he said.
A 21-year-old from Western Australia said he liked it when YouTube influencers spoke about the brand in their own words.
"I feel like that kind of sponsored post is easier to trust, especially if the post is similar to what the creator would normally post," he said.
But it was important to be creative. A 17-year-old from Western Australia felt this was the best way to keep ads interesting.
"For example, when a sponsored YouTuber creates an ad that is just as entertaining as a normal video," she said.
In with the new
As TV sinks in popularity with young people YouTube has risen to the surface. Being the most popular streaming service it's transformed itself from a shaky home video depository into a star-making factory. These self-made YouTubers are now replacing TV stars for fame and influence with Gen Z.
As young people have grown tired of online television-like ads which count down at the start of a video or interrupt one midway through, they're increasingly engaged by YouTube influencers. As a result YouTube has become ground zero for youth marketing.
These influencers cleverly integrating a product into their YouTube videos can help brands build interest and trust with young people in a way regular ads can't. It's just a matter of finding the right YouTuber and being brave enough to let them throw away the script.
Because remember, YouTube isn't TV, so YouTube shouldn't feel like TV. That's why Gen Z love it. And that's why YouTube killed the TV star.
Download our report to discover more unique insights on Gen Z and their attitudes towards media and click here for more of our research.