OUR VISION
There is a growing gap between how enterprise, government and parents engage with young people. It is becoming increasingly difficult for these groups to break through to youth and deliver their key messages effectively. This is where YouthSense steps in. 

YouthSense is a free insight community service sponsored by Year13.com.au dedicated to Youth Engagement. This resource contains more than two million dollars in research collated over the last four years.
OUR TEAM

Saxon Phipps - Founder & CEO
"You'll never get anywhere being the class clown."
Saxon is the founder of Year13, a boisterous and passionate visionary with a mission to help young people navigate the crazy cycles of life. Unfortunately, being 27, he does bring up the office median age to 23, but the energy he puts into the execution of his vision reminds us that this clown has a few tricks up his sleeve.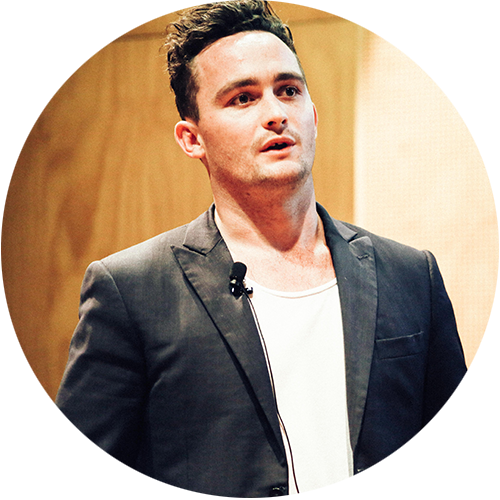 Will Stubley - Co-Founder & COO 
Will's whole life has been about building things- from Lego blocks to carpentry to engineering, and things haven't changed. Will's the man behind the machinery. He's the type of guy that looks at data, understands it, creates a funky info-graph and then explains it to you in a way that leaves you thinking "ahhh that makes sense!"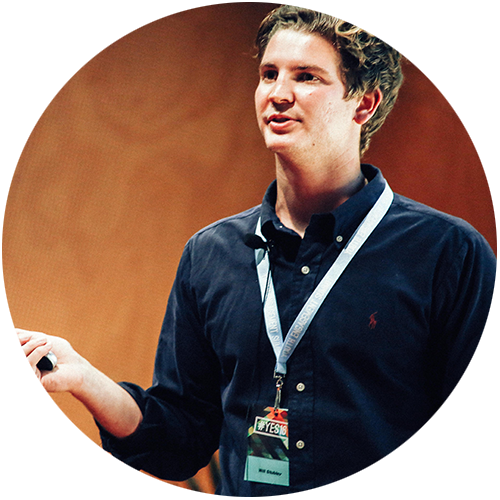 Jordi Phipps - Co-Founder & Director 
From a young age, Jordi has shown a profound passion for positively influencing young people and advocating social justice for disadvantaged young people. Jordi's one of those natural analytical thinkers with an acute attention to detail. This has allowed us to harvest our data and plant it into something much, much bigger.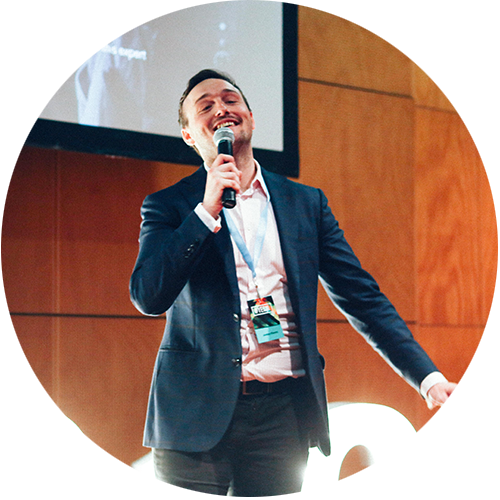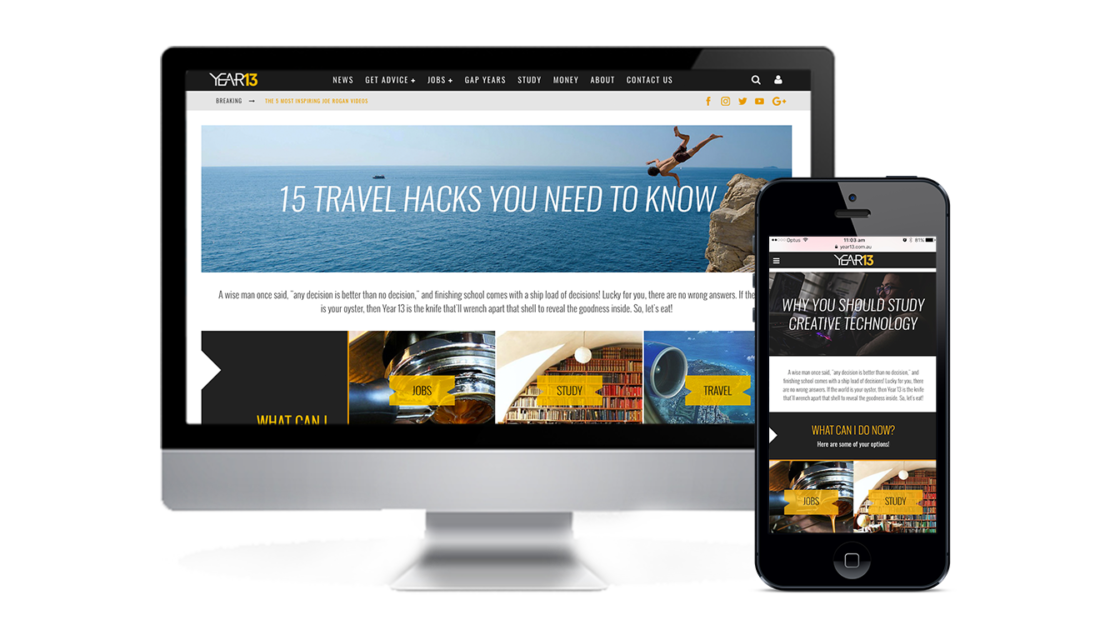 OUR WORK
Since the very beginning, Year13 has been positioned as a brand that could communicate and engage with their generation like no other.  We didn't know what viral meant, but we were doing it- both through content and visual branding. Since then we've researched, developed and executed strategies for the Australian Federal Government, Westpac, BUSY at Work, Virgin Money and plenty more.  
OUR BRAND
It's been four years since we hit the "Go-Live" button on Year13 and since then, we have consistently engaged millions of young Australians with thousands of future-proof opportunities in work, study and travel-related industries. The speed at which technology advances has been the primary motivator for both Year13's branding innovation and content distribution. Rather than grow old and out of touch, we're here to make sense of youth.